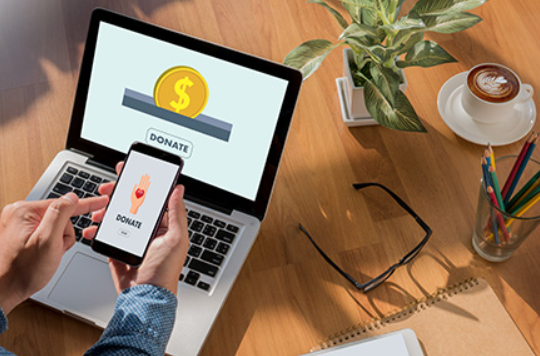 Your nonprofit is launching its first text messaging campaign. You've partnered with a reliable text messaging platform, promoted your opt-in keyword, and now you're ready to send off your very first message. However, texting your nonprofit supporters shouldn't be as casual as quick texts to friends and family members.
To maximize your campaign's success, you'll need a robust text messaging strategy that will engage supporters and motivate them to take action. Well-designed messaging can help your nonprofit reach its various goals, from boosting donations for your year-end giving campaign to growing strong relationships with constituents.
With a 99% open rate and 90% read rate within just three minutes of sending, text messaging guarantees that your supporters will receive your messages. But it's up to your nonprofit to craft text messages that grab your constituent's attention and compel them to solve the problem at hand.
Use these essential tips to make an effective text messaging campaign designed to engage your audience and boost revenue:
Use storytelling
Include a single call to action
Personalize your messages
A cohesive text messaging strategy can expand your nonprofit's reach and rally support around your cause. Let's begin.
Use storytelling
To maximize the impact of your SMS messaging, tell a story in your fundraising text messages that describes an urgent problem and how the donor can help overcome it. This will help supporters understand the impact of a gift and generate emotion that's needed to drive donations for your text-to-give campaign.
For example, your nonprofit could highlight a recent project that needs donor support to move forward. Or, bring attention to a challenge someone is facing and how supporters can help.
After a fundraising campaign, use storytelling to report back on how donor support solved the problem. If you're a healthcare nonprofit, you could briefly tell a story about a patient who received lifesaving care from your organization, all thanks to donor contributions. This allows donors to understand who they're supporting when they give to your organization.
To supplement your story, include a powerful visual, such as a photo, graphic design, or gif.
After all, images are understood 60,000 times faster than text. Use close-up images to draw an emotional response and help donors visually understand the problem. Test using positive images for cultivation messages and more neutral images for fundraising texts.
Because you don't have as much space with text messaging as you do in an email or social media post, it's essential to keep your story concise. Stick to the main points of why this story is worth telling and how donors can be a part of the solution.
Include a single call to action
Every text message should include a clear call to action (CTA). Your CTA can be geared towards a variety of ways constituents can help, such as making a donation, volunteering at your next event, or attending your upcoming program.
Tatango's guide to nonprofit text messaging recommends the following qualities for a compelling CTA:
Use active voice and express urgency. Use phrases like "donate by Friday to get your gift matched" or "register by the December 15th deadline." By including deadlines, supporters will feel like waiting isn't an option and will be more likely to complete your call to action.
Include clear next steps. Provide straightforward directions so supporters know exactly how to act on your request. For example, if you're asking donors to give to your annual fundraising campaign, provide a mobile-friendly link that will take them directly to your website's donation page. This streamlines the process and makes it easy for donors to act immediately.
Avoid combining requests. A single CTA is much more likely to ignite action than a text message that combines multiple requests. Including more than one CTA can cause supporters to feel overwhelmed and abandon your requests altogether. Instead, highlighting a single CTA per message feels more digestible and simple to complete, so break up your CTA's across messages if you have multiple requests.
Remember that the more concise your CTA is, the better. Stick to just a few words to get your point across so supporters understand exactly what's being asked of them and are more likely to take that next step.
Personalize your messages
Text messages that are tailored to the recipient are much more likely to keep supporters engaged. This is where segmentation becomes an invaluable strategy. By segmenting your messages, you can create highly relevant communication experiences designed to strengthen relationships with supporters and motivate them to take action.
You can segment your messages based on factors like:
Donor history (such as recency, frequency, or monetary value of past gifts)
Monthly donors
Past event participation
Volunteers
Recency of opting into your campaign
Location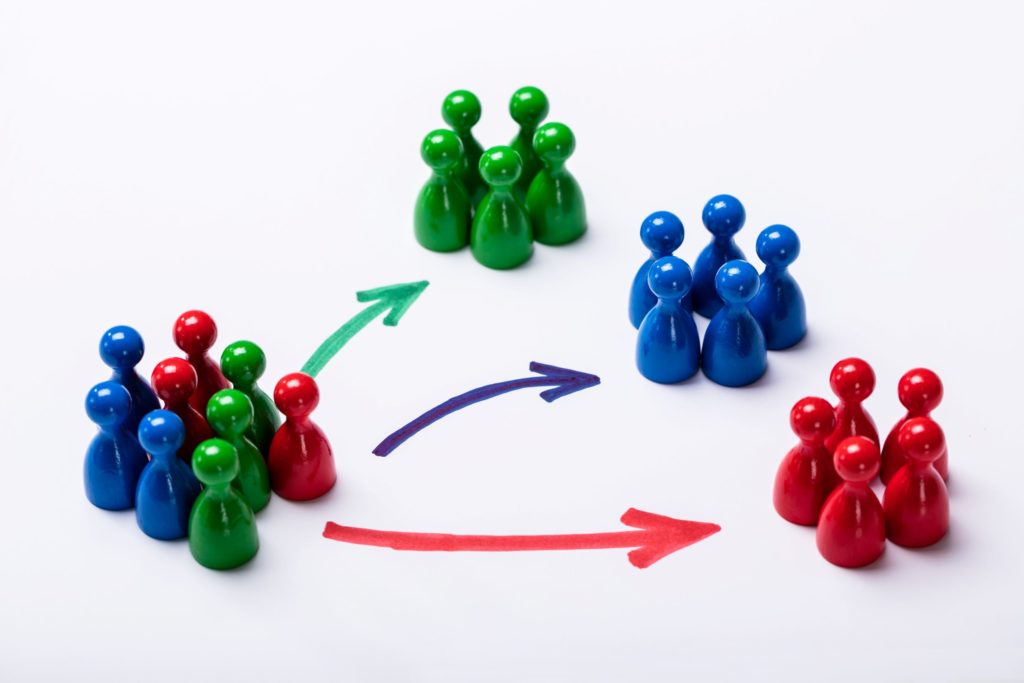 Segmenting supporters into subgroups based on similar characteristics allows you to tap into their unique motivations for supporting your organization and helps recognize their past contributions.
For example, if you recently led a nonprofit event and want to express gratitude to the participants who made it happen, you can text a heartfelt message to these individuals by creating a segment for event attendees.
Another important element of personalizing your messages is using the recipient's first name. If you're a nonprofit with hundreds or thousands of supporters, it's simply not feasible to manually plug in every contact's name when you send a message. Instead, work with a text messaging platform that has automation tools so you can address supporters by name in every message.
The Bottom Line
From supporting the goals of higher education institutions to nonprofits, text messaging has established itself as the most effective way to reach audiences quickly. However, you'll need a strong text messaging strategy so supporters don't just read your message, but act on it.
As you launch your text messaging campaign, actively monitor metrics like clickthrough rate, donor conversion rate, and unsubscribe rate to understand the types of messages that resonate with supporters.
Work with a text messaging platform that offers these real-time data reports and more so you can earn a high return on your investment and deepen your relationships with supporters. Good luck!
About the Author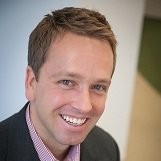 Mike Snusz brings 19 years of digital fundraising experience to his role as Director of Nonprofit Customer Experience at Tatango, a text messaging platform for nonprofits and political campaigns. Prior to Tatango, Mike spent 15 years at Blackbaud leading a team of digital consultants that helped nonprofits improve their online fundraising, monthly giving, email marketing and peer-to-peer fundraising programs. Mike started his nonprofit career managing the Ride For Roswell from 2003 to 2005 in his hometown of Buffalo, NY.