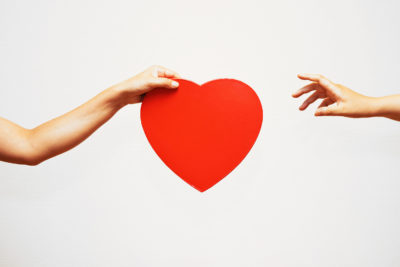 A solid donor relationship is the backbone of successful fundraising.
When donors feel like they're making a difference and that they're valued for their contribution, they stick around and keep giving.
Just like any other relationship in life, your relationships with your donors should be mutually beneficial and enjoyable.
That means you should think about what your donor gets out of your relationship.
Because a donor relationship is different than other relationships. You build it on purpose.
And how they feel about their experience of giving to your nonprofit determines whether or not they stay in the relationship.
Too many nonprofits think they're doing a good job of building relationships, but they're not.
They push info out to donors and they forget that communication is a two-way street.
If you want to win at the game of building donor relationships, your communications with donors should invite a response — showing that you welcome their questions, comments, and feedback.
That provides the opportunity for communication to flow both ways. It's critical to donor experience!
Yes, you have to think about what you're doing when you send out emails, letters, and texts.
Strategically designing the donor journey can make fundraising much easier (and more fruitful!).
So, let's look at what it means to give people a great experience as you build the donor relationship.
Communications are KEY in Building a Donor Relationship
All relationships are built on communication and trust.
A donor relationship is no different.
That means you need to pay attention to what you are sharing with donors and when, and how often they hear from you.
It also means your communications need to feel like a virtual conversation, meeting their need for interesting, relevant information — not just whatever you feel like telling them.
If all your communications are one-sided (you pushing info at them), that gets old fast and the relationship starts to fall apart.
Think about it: People only stay in relationships that they're getting something out of.
If you're not paying attention to what donors are getting from their experience of giving to your nonprofit, you'll lose them.
Simple as that.
What do they want from the relationship?
A warm fuzzy.
They want to feel good, knowing they made a good decision to give to your nonprofit.
They want to know they're making a difference in the world and helping to change lives.
Don't Be THAT Nonprofit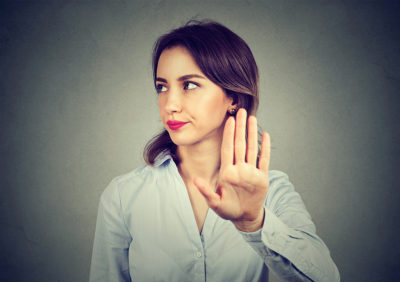 Maybe you've had that friend or relative…
You know the one…the one who you never hear from unless they need something from you?
The brother who is always in trouble; the niece who needs money for college; the old friend who can't seem to get ahead and needs some help; the list goes on.
Thank goodness for Caller ID!
It's a drag to be on the receiving end of these relationships.
It makes you feel undervalued, used, and taken advantage of.
It might even make you angry or bitter.
That's what donors feel if all they ever receive from your nonprofit is requests for money. 
If you ask, ask, and ask some more without giving people a reason to feel good about giving, you will lose donors.
You see, giving is an emotional act.
People donate because they want to do good.
They want to help. It makes them feel good.
And while they may not do it for any recognition, they still deserve your time and your honest efforts to connect with them, to give them what they need so that the donor relationship blooms and flourishes.
It's about paying attention to how a strong donor relationship grows and doing what you can to make it happen.
Invest in Every Donor Relationship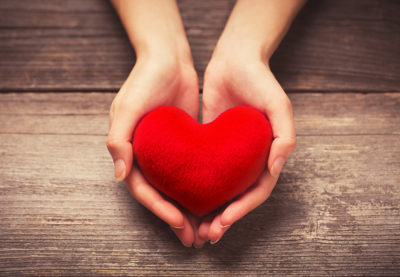 You should be investing enough time and effort in donor relationships to make their financial investment in your organization worth it to them.
It's about an equal exchange of value. They give you money, and you give them good feelings.
If you're about to say, "I don't have time to breathe half the time, much less build donor relationships!", let me stop you right there.
Focusing on the donor relationship isn't about taking each and every one of your supporters out for one-on-one lunch.
It's about doing what you can to help your donor feel a connection to your organization.
They need to feel like a part of your team and believe they are key in helping you impact more lives.
And while your organization itself can't build relationships with people, YOU as a person can build a relationship with a donor on behalf of your organization.
Every donor, regardless of the amount they give, deserves to be treated with respect and given a good experience — both during AND after the donation process.
What Do Your Donors Experience When They Give?
When a donor clicks that Donate button and makes a gift, what's the very next thing they experience?
Is there a screen that pops up and says, "Thank you"?
Do they get a follow-up email (either automated or manually sent)?
Do they get a tax receipt?
If you don't know, I suggest you go test your own "Donate" button right now to find out.
It's important that everything the donor experiences gives them confidence that they just made a good decision to give to you.
Let's break down the experience.
Step #1 – The Thank You Page
If you don't have a really warm, sincere thank you page that pops up after a donation is complete, you should create one this week.
And not just a generic "Thank you for your support."
Your thank-you message should be more specific to your mission and be more impact-focused.
Which sounds better?
"Thank you for your support."

…plus the standard default language.

"Thank you so much for your generous gift. We rely on friends just like you to help us feed our community's veterans."

…along with a nice photo
Which one would make you feel great about the gift you just made?
I'm hoping you're thinking "the one on the right."
For extra sizzle, add a video of your mission in action to show donors what their gift will make possible.
Step #2 – The Thank You Email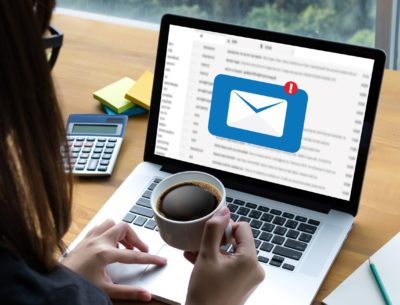 After the donor sees a truly grateful message on their screen, what happens next?
Do they receive anything else from you? Should they?
Absolutely they should!
Following the thank you page, they should find a thank you email/receipt in their inbox.
While an automated message is easy to set up, the default language (which most people use) is vague and too cookie-cutter to be meaningful.
Your donor may even feel like nobody at the organization really noticed their gift and that they're just a number in your database.
They may feel like their $10 just disappeared into the abyss, never to be seen again.
It's your job to change that.
After a donor gives, they should receive a warm, sincere thank you email/receipt combo that makes them smile, knowing that they're helping you make a difference in the world.
This email can be automated from your donor management system — just make sure to give it your brand's voice and personalize it to include the donor's first name!
New studies show that donors want to be thanked for the difference they personally made.
Not the "together we can . . . " group approach.
Think about it this way: it's amazing and fun to be a part of a team, but if each team member isn't recognized, you run the risk of letting something slip through the cracks or maybe even losing some team members because they don't feel their contribution is important.
We all want to be a hero.
This is your chance to help your donor feel like one.
Your thank you email should be changed monthly so that repeat givers don't receive the same email over and over. That's boring. And predictable.
The thank you email they receive after each donation should be timely, seasonal, and reference something current so that the donor knows that it is fresh.
It should say "thank you" of course, but it should also expand a bit to talk about why that gift matters.
For example, "Your donation of $10 will provide a day's food and care for a homeless veteran. Because of you, veterans like Jim will go to sleep with a full stomach."
See the hero language? Donors love that!
Hero language (where you make the donor the hero) gives the donor that good feeling they need to build the donor relationship.
Step #3 and Beyond
So, the donor gave and you thanked them.
You're done, right?
Nope.
Not by a long shot.
What happens next?
This is important, because building a donor relationship takes attention and effort.
Remember that people only stay in relationships that they're getting something out of.
So be sure to keep the benefits coming so your donor's experience is a good one and just keeps on going!
A good Donor Acknowledgement Plan helps you make sure donors at various levels get additional expressions of gratitude, from handwritten notes to thank-you calls from program participants.
But don't stop there.
Also remember that relationships are built on trust and communication.
That means you need an ongoing effort to keep donors in the loop and show them how you're fulfilling your mission.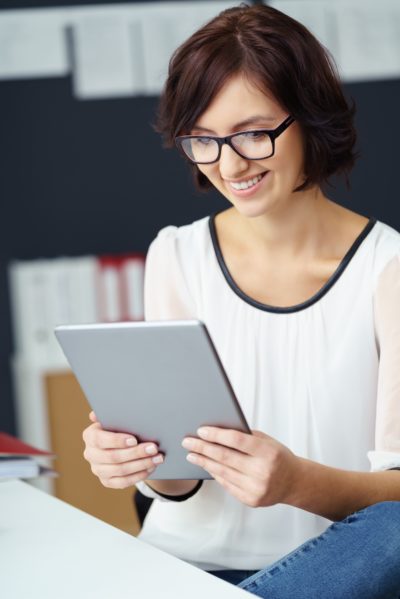 You'll need a Donor Communications Plan that includes:
Editorial Calendar for your newsletter, identifying heart-warming stories you can share each month.
Social Media Plan mapping out stories, evergreen content, and other pieces that are on brand for your organization, so there's always something interesting and relevant for the donor online.
Regular updates for your blog, including heart-warming stories, photos, and video showing your mission in action.
Email updates throughout the year to show donors what you've accomplished and the impact your programs have had (and how their donation played a part).
Thank you videos during the holidays to recap the year.
Periodic warm touches like holiday cards, crayon drawings from kids in your program, or notes from front-line staff letting the donor know they are appreciated.
The possibilities are endless. Get creative and see what you can come up with!
The important thing is to plan it out. 
No one does the best work at the 11th hour, especially if you want donors to feel great.
This is a Lot of Work!
Yes, there are a lot of steps to making sure you're connecting with those who support you and truly strengthening every donor relationship.
But it's worth every moment you invest.
And you need to see it as an investment (not an option).
Relationships take time and effort.
Yet, when you see your donor retention rate climb and donors increase the number and size of their donations each year, you'll smile knowing you're creating a big, loyal donor base of people who want to see you succeed!
You can simplify the process by putting a few of these helpful hints into play:
Automate. Whenever you can, automate emails and thank you messages. Just make sure they're warm and sincere.
Map it out. No matter what you decide to send, map it out so that you have a visual layout of exactly what you're doing and when you're doing it. A written plan makes it easier to engage volunteers and Board members in your efforts!
Calendar. Set reminders to send things out as people move along their donor journey, especially monthly donors and major donors.
Delegate. It is very likely that you have a volunteer who would be able to help you coordinate the efforts.
Set your schedule. Set aside a time to manage these tasks one day a week. Do not let yourself fall into the trap of getting around to this when you get time because you won't ever get it. Creating systems for donor acknowledgement, communications, and stewardship will make it easier to manage the whole thing.
If you're thinking to yourself, "Wow this is a lot of work to build a donor relationship for a $10 monthly donation", remember that it's not about the $10 donation.
It's about lifetime giving.
How much will the average donor give to you over time?
If they give $10 a month for 10 years, that's $10 x 12 = $120/year x 10 years = $1,200 over their potential giving lifetime. Maybe they'll give even longer.
The point is that if you don't pay attention to the experience you're giving donors, they definitely won't give for 10 years!
The better job you do delivering a stellar donor experience, the deeper the donor relationship goes and the more money they will give.
The goal is to make your donor feel so good about her relationship with you, that she's already primed when your next appeal lands in her inbox.
The Bottom Line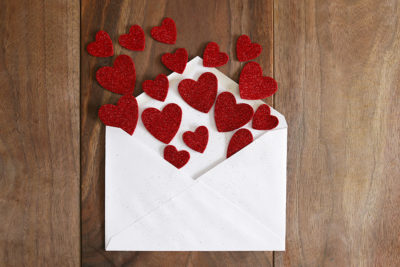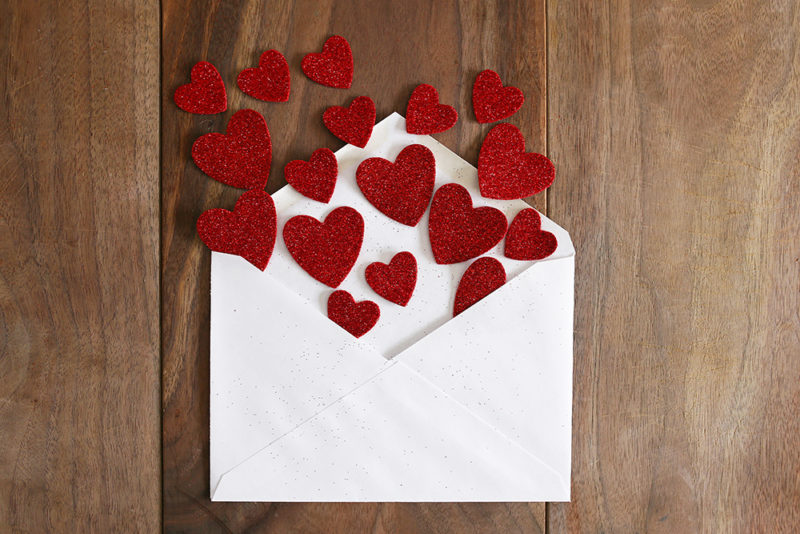 With all the noise out there and all the appeals that most of us receive in our inboxes, it really stands out when we receive a message just to say "Thank You." No requests, no asks for money or anything else, just a "Hey, we appreciate you" message.
You can separate yourself from all the inbox noise and all the other nonprofits your donor supports by making them feel special with simple, meaningful warm touches that make their donor journey with your nonprofit a truly amazing experience..