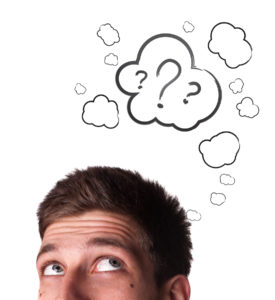 Whether you're looking to switch providers or are just starting out with fundraising software, you may already know that there's a vast world of online fundraising tools available for nonprofit organizations just like you.
It's easy to get overwhelmed with options, but by taking a step back and considering a few key questions, you'll be able to find the fundraising software that fits your needs and helps your organization raise more money!
Here, we'll outline 5 major questions you should be asking yourself before you make the move toward a new product, including:
Fundraising software is quickly becoming an essential part of modern fundraising, so let's not waste time getting started!
1. What fundraising features does our organization need?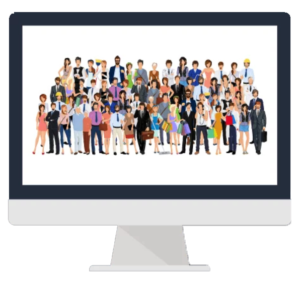 Let's face it: you could easily get lost in the sea of available and appealing products designed to make your fundraising efforts easier and more profitable.
But, rather than swimming through all of your potential software choices, you should first stop to consider exactly why it is that you've decided now is the right time for such a purchase.
Fundraising software can contain a number of diverse functionalities, so it's important that you're very specific in outlining your needs as an organization.
Perhaps you'd like to take your fundraising events to the next level through technology, or maybe you're just looking for a way to better manage your heaps of donor data. There are solutions for almost every fundraising need, but you have to figure out what your needs are before you can find the right products!
Depending on your provider, your fundraising software may give you access to any or all of the following:
Custom online donation forms.
Donor management.
Mobile-ready donation pages.
Automated communications tools.
Peer-to-peer fundraising tools.
Event registration forms.
Volunteer management.
Reporting and analytics tools.
And that's just a sample of the features you might encounter!
However, not every organization needs every fundraising tool. Do some organizational soul-searching to pinpoint your strengths, weaknesses, and goals. What tools can push your fundraising efforts to the next level?
At this point, it's probably a good idea to reference another major part of your fundraising strategy: your organizational budget.
Fundraising software is a major investment, so determine how much you're willing to spend. Pinning down a specific window of available funds will instantly narrow your field of choices so you'll have a more reasonable number of options to sift through.
If you're having a hard time finding software that hits the sweet spot between your needs and your financial capabilities, take some time to rank your desired software features. Since many vendors offer multiple product packages at various price points, it may be possible for you to purchase a basic package initially and later upgrade to a more all-inclusive package.
To sum it up: Before you buy fundraising software, take some time to determine your needs as a nonprofit. Don't forget to plan according to budget!
2. Does this software provide a variety of giving options for donors?
Since one of the main functions of fundraising software is to facilitate online giving, it's important to find a software that helps you collect online donations in a diversified way.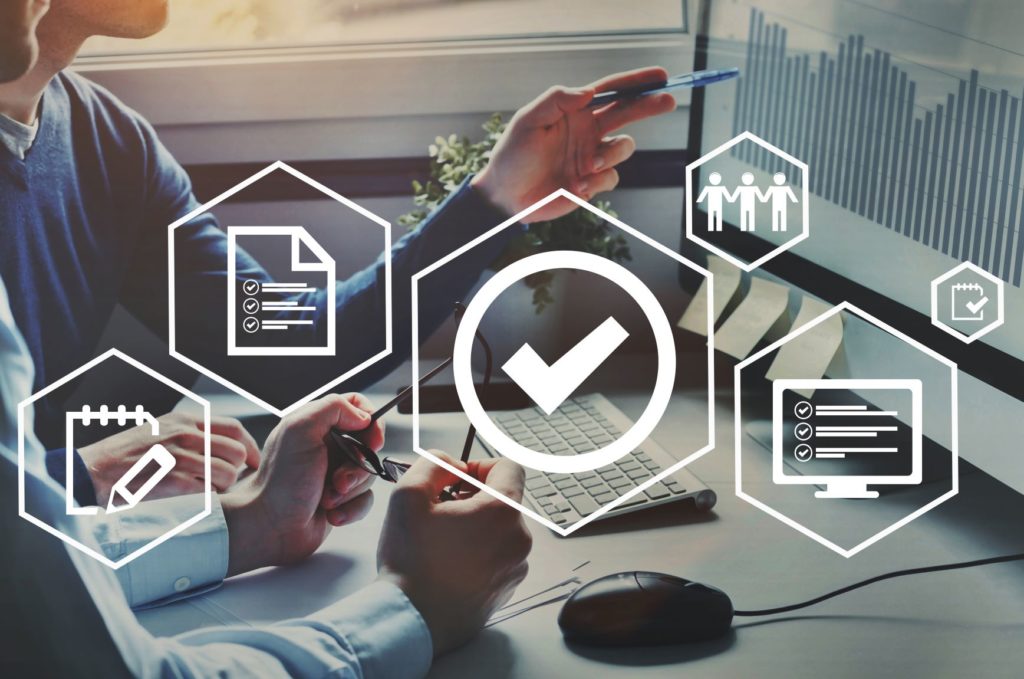 Online giving can be a major component of your fundraising strategy, so find out which software can truly maximize giving options for your donors.
For starters, you definitely don't want your donation forms to be limited to laptop or desktop computers. In this day and age, donors are anything but stationary. Make sure your donation software can keep up with their busy lives by providing them with ways to give on the go.
Mobile giving (a subset of online giving that encompasses—you guessed it!—donations made on mobile devices) can take many forms. From simple, mobile-optimized giving forms that look flawless on the small screen to dedicated text giving software, there are plenty of mobile options to choose from.
Not only do you want to meet donors where they are, but you also want to ensure that you're giving them plenty of options for when they give.
Recurring donations, while paramount to your donor retention strategy, have often eluded even the most successful nonprofits. Though securing recurring donations takes less effort than acquiring new ones, many nonprofits fail to focus on donor retention because of a lack of convenient recurring giving options.
However, thanks to online giving, the fear of donors slipping through your grasp is gone (or, at least, seriously lessened).
When you set up an online giving page, you can easily include an automated recurring gift option. It's as simple as a few clicks to turn your one-time supporter into a monthly, quarterly, or annual donor.
In order to automate recurring gifts online, your software provider will need to work with a payment processor who accepts ACH payments (also known as eChecks).
When your donors opt to automate their regular gifts, they'll no longer have to remember to send a check in the mail every month. And, since so many people already use a similar system for online bill pay, it's a natural, secure step into recurring giving for a lot of donors.
In need of an eCheck-friendly processor? We recommend iATS Payments!
To sum it up: Your donors need options, and your software can provide them. Make sure your donation tools equip you with mobile giving and recurring gift options.
3. Can this software help with donor stewardship?
One of fundraising software's major calling cards is that it makes managing your donors much easier.
But fundraising software can do a lot more than just help you keep track of your supporters; it also makes it possible for you to connect with your donors in a more consistent, relevant way.
Donor stewardship is a term that sometimes gets lost in translation. When we say that fundraising software can help you "better steward your donors," we mean that fundraising software can be your biggest ally as you build lasting, meaningful relationships with long-term supporters.
So, as you shop around, don't forget that fundraising is all about the donor—just like your software should be!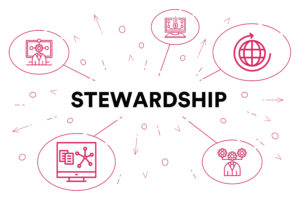 By working with a powerful CRM, you'll be able to collect valuable donor information and use it to better understand your donors.
When you know your donors, from their basic demographic data all the way to their preferences and interests, you'll be able to connect with them in a meaningful way and keep them tuned in to your organization.
Let's take the most foundational knowledge as an example. When your database knows your donor's preferred first name, you can easily send them a personalized thank-you note with their name in the salutation. Even though your CRM is automating this communication for you (or should be!), the message doesn't lose its personal touch.
In addition to helping you send targeted, relevant communications, fundraising software can also help you set up other ways to keep your donors connected to your cause.
Hosting a fundraising event? Many CRMs can be used to send, track, and manage event invitations or registration forms. Additionally, some software can even help you arrange seating charts, manage volunteers, send automatic email reminders, sell merchandise, and follow up after your fundraiser's doors close.
For more insight into managing events from start to finish, check out Neon's guide to profitable fundraising events!  
To sum it up: Your fundraising software can streamline your approach to donor stewardship. Collect important data, automate useful communications, and engage with your supporters all through your CRM—it really is that easy!
4. Does this software allow for easy customization?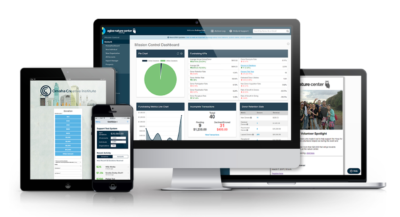 Your organization is unique, so you don't want software that can't adapt to your cause, brand, and goals.
When searching for new software, look for a provider who offers customization options at several levels.
You should be able to tailor the features of your donor database to ensure you're keeping track of the data you need. Your CRM can help you create robust supporter profiles with your own specific notes and custom fields.
For example, you can analyze donors' past giving histories to determine if they'd be a good fit for major donor cultivation. By segmenting your donor list into specific subsections, you can discover valuable insights about your donors, which you can then use to inform your automated communications strategy (also a feature of your CRM!).
Not only can you segment your donors into lists, but you can also view them individually and in respect to one another. For instance, you may be able to group your supporters into households to assess combined donation amounts and involvement.
You should be able to modify your online giving tools to meet your data needs, too. We've already established that it's a good idea to add a recurring gift option to your donation form, but you might also use your donation page as a place to ask for some additional information from your donors.
You might include an optional field to establish donors' preferred communications channels. Since that data flows immediately into your database, you'll never have an issue getting in touch with those donors again!
To sum it up: Software should allow you to easily customize multiple aspects of your database and fundraising tools. Make sure your CRM can be adjusted to meet your needs.
5. How user-friendly is this fundraising software?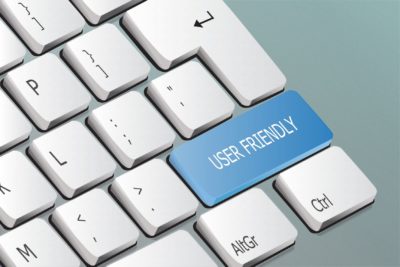 A plethora of shiny new tools might seem great, but they're not so great if no one on staff can navigate them!
With any new fundraising product, you should expect a bit of a learning curve as your team settles into the software's new features and functionalities.
During the first stages of the buying process, read product reviews or reach out to other organizations who have used the software. No one's experience will mirror your own, but a second opinion can help you get a clearer picture of what the software looks like in real life, as opposed to on a product page.
When you're interested in a specific provider, reach out to the vendor to request a demo. An online, over-the-phone, or even in-person demonstration can give you a real-time view of the product's interface so you can more realistically envision what it's like to use these tools on a daily basis.
Many vendors offer free demos, and they're certainly worth the research if it means you can ensure that the platform is a good fit for your organization.
Additionally, you should speak to your vendor about the training offered with their product. If software is particularly expansive or nuanced, it might take the help of a software specialist to get your staff up and running. Your vendor will likely provide training options; however, these services may come at an additional fee.
To sum it up: Look for software that's manageable and user-friendly. Ask for a demo, and be sure to verify the amount of training included in your purchase.
The right fundraising software can be a game-changer for a nonprofit. As you're shopping around, keep our considerations in mind. We guarantee you'll find a product that's a perfect fit (and you'll have the fundraising results to prove it)!
About the Author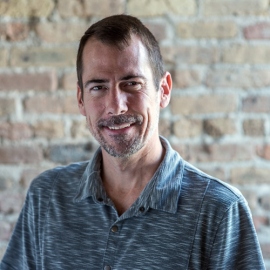 Jeff is the Co-Founder and CEO of Z2 Systems, Inc., the makers of NeonCRM for nonprofits. Jeff has been working with his team for the last 12 years on building the Before starting the company, Jeff worked for the Kidney Cancer Association and knew that nonprofits needed better software solutions to help with their many challenges.